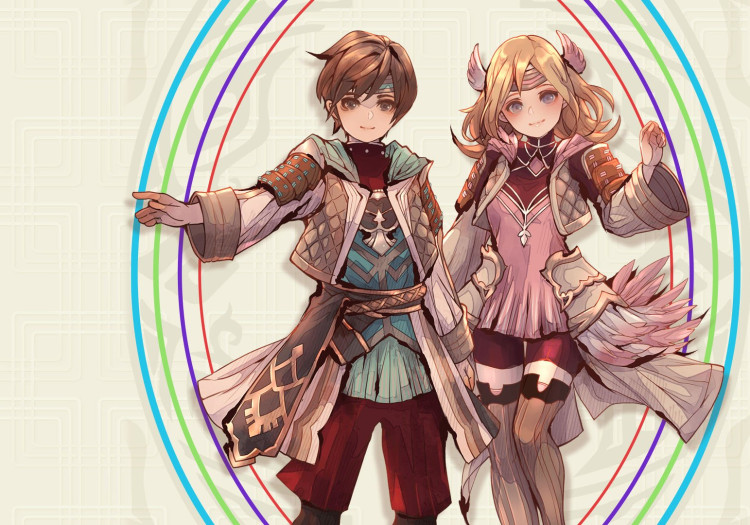 Bushiroad Launch Game Publishing Division with 5 New Games
Japanese entertainment conglomerate Bushiroad are looking to get into publishing video games with a brand new label called... Bushiroad Games. Announced at the company's 2023 New Year Grand Presentation, it'll incorporate their existing mobile games brand Bushimo while also releasing games for consoles and PC. Five games were confirmed in the publisher's inaugral launch announcement, which include...
Goblin Slayer: Another Adventurer - Nightmare Feast - I briefly wrote about this already; and still not much is known other than it'll be released on PC and Switch and it'll contain an original story set in the Goblin Slayer universe. At least now we know the publisher, and it's also been confirmed that it'll be developed by Ragnarok Tactics devs Apollosoft and Steel Empire's Mebius.
MACROSS Shooting Insight - a shoot 'em up based on the long-running mecha franchise for PC, PlayStation and Switch. This is being developed by Kaminari Games, who know a thing or two about licensed shoot 'em ups if Miss Kobayashi's Dragon Maid: Burst Forth!! Choro-gon Breath is anything to go by.
Revue Starlight visual novel - it doesn't have an official name just yet, but Bushiroad conglomerate and h-game legends Front Wing Lab are making a VN based on the popular stage musical anime, also for PC, PS4/5 and Switch.
Mushoku Tensei: Jobless Reincarnation – Quest of Memories - The first console game based on the isekai franchise, this is a JRPG being developed by Monark studio Lancarse for, you guessed it, PC, PS4/5 and Switch.
Rear Sekai - last but certainly not least, an original action RPG from HAKAMA, the studio behind Rune Factory 5. Rune Factory creator Yoshifumi Hashimoto is producing the game, and it'll feature artwork from Magic: the Gathering artist Shie Nanahara and Rune Factory alumnus Minako Iwasaki. Meanwhile, Tales, Star Ocean and Dark Souls composer Motoi Sakuraba will be scoring the game's soundtrack. Finally, the Japanese cast will include Kaito Ishikawa (Genos in One Punch Man) and Saori Oonishi (Kaori Shiroasaki in Arifureta). This is set for release only on Switch in Japan this year.
None of these games have exact release dates just yet, but it's not often a new publisher emerges out of the blue, so it may be some time before they spill more details on any of them. Still, which are you most looking forward to? Let us know below!