Miyazaki Maya Daizukan Is Getting A English Dub
Another English dub by Kitty Media, and this time it's Miyazaki Maya Daizukan, or it's now English title, MAYA MIYAZAKI'S ENCYCLOPEDIA EROTICA plus: LECHEROUS LESSONS.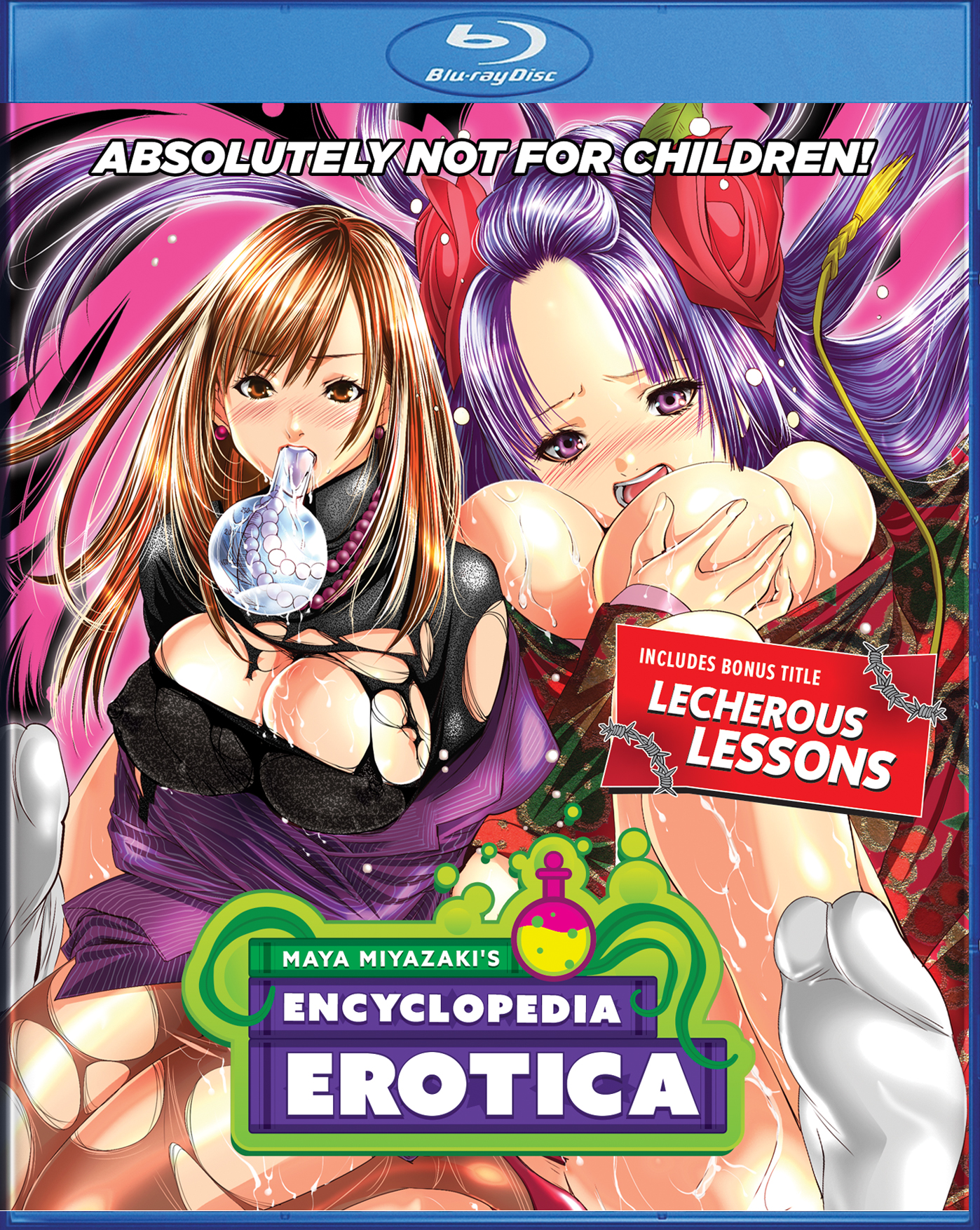 A two-episode treasure trove of three tales that explore the sexier aspects of time travel, cycling and academia! The Legend of Ooedo's 800 Holes begins when Takehiko falls into a manhole and time travels backwards to feudal Japan! After wandering without food or water for a few days, he gets entangled with a beautiful run-away princess named Tsubaki. Takehiko has only one thing on his mind Besides trying to get back to the correct time zone, Takhiko has only one thing on his mind and the Princess dost protest too much because she has some surprise plans of her own! Bicycle features a voyeuristic pervert who gets his thrills watching Chitose ride her bike down a bumpy hill every morning. Chitose seems to find a perverse personal pleasure in the wild ride that her bicycle seat provides. Under the guise of Bicycle Man, the perv comes up with a crazy plan to interject himself in between Chitose and her bicycle seat to take cycling to a new level! Winter Love depicts the antagonistic relationship between a nerdy science professor named Ootsuka and Matsuo, an art teacher, who teases and verbally harasses Ootsuka to his breaking point. Soon, it's time to teach Matsuo a lesson! Ootsuka concocts an aphrodisiac and doses her favorite beverage to enact his revenge! Surprisingly, Matsuo makes an intimate confession that turns the tables on Ootsuka! (English dubbed/ 35 mins.) Includes a BONUS OVA, LECHEROUS LESSONS (Kyouiku Shidou) Yoshiyuki is a teacher who craves sex as he sets his sights on the female student body and fellow teachers. As a substitute teacher moving from school to school, Yoshiyuki is presented with endless and optimal opportunities to satiate his lust! (27 mins.)
I never saw this hentai before or even heard of it, so I have no prior knowledge of it. But from the description that Kitty Media provides, it seems to be a really interesting and different kind of hentai. I am definitely interested in the whole bike scenario. So if you're interested in some sexy bike riding fun as well, maybe this will be an English dub you'll be interested in checking out.
Are you happy to see Miyazaki Maya Daizukan get a English dub? Have you ever heard or saw Miyazaki Maya Daizukan? Does the bike scenario interest you? Tell us in the comments