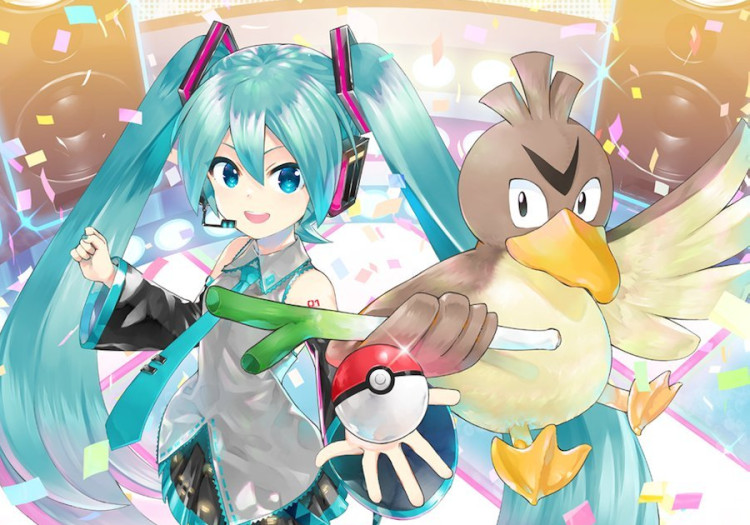 Hatsune Miku Partners with Pokémon
The OG virtual idol waifu is branching out lately, not just with her very own boxing game, but now there's an official Hatsune Miku x Pokémon collab on the horizon.
Pokémon Featuring Hatsune Miku Project Voltage 18 Types/Songs is the name of the project, also known as Project Voltage for short. It's a series of songs and artwork themed around the idea of "what if Miku was a Pokémon trainer?" for each of the 18 types of Pokémon. Each type will get its own song, artwork, and a music video, each from a different producer and from 6 renowned artist. For the teaser, we have Miku with Farfetch'd, both characters known for their love of green onion, and series mascot Pikachu, drawn by longtime Vocaloid illustrator KEI.
The first proper illustration is set to drop on September 4 (today!), so keep an eye on the official Pokémon socials. The full list of songwriters will be announced on September 28, with the first song premiering on the 29th. 
Are you guys hyped for Project Voltage? Which artists/composers are you hoping will take part? Kenshi Yonezu will be a great shout in my eyes. What about you guys? Let us know below!