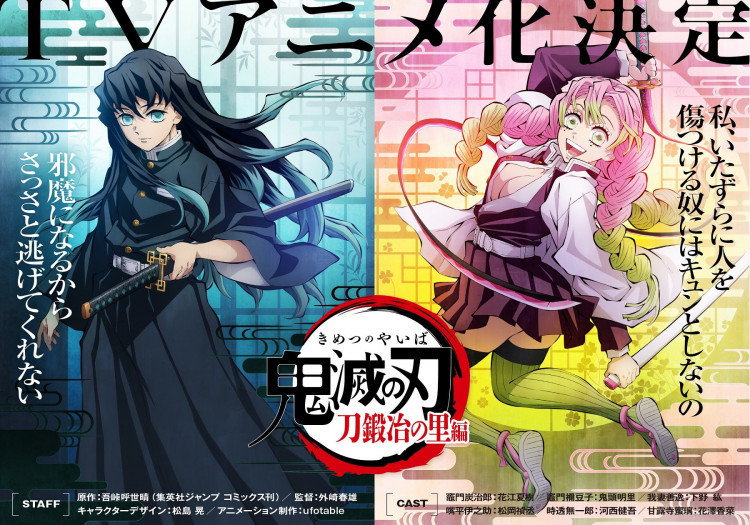 Demon Slayer Season 3 Announced
The last episode of Demon Slayer has finally aired, and with it, the announcement of a season 3. This is really no surprise to anyone knowing how big Demon Slayer is, but it's always great to have confirmation. Demon Slayer Season 2 ended on a high note, with great animation, great villains, and great characters. I'm not really sure how Demon Slayer can keep one upping themselves, but maybe the next two arcs they teased, involving Mitsuri and Tokito, the Swordsmith Village Arc.
I think these two characters look sick, but I'm not sure they will be able to top what Uzui just did in his arc, but only time will tell. And we'll see if Ufotable will be able to keep up with the budget. With two characters being teased, I was expecting the same two arcs, 24 episodes, and at least 2 epic and amazingly animated fight scenes. But maybe these two characters both get their spot like in one arc, so we'll be seeing only 12 episodes. I'm not sure, but all we need is a release date and we'll be golden.

Are you hype for Demon Slayer Season 3? Do you think season 3 will be better than season 2? When do you think we'll get season 3? Tell us in the comments.