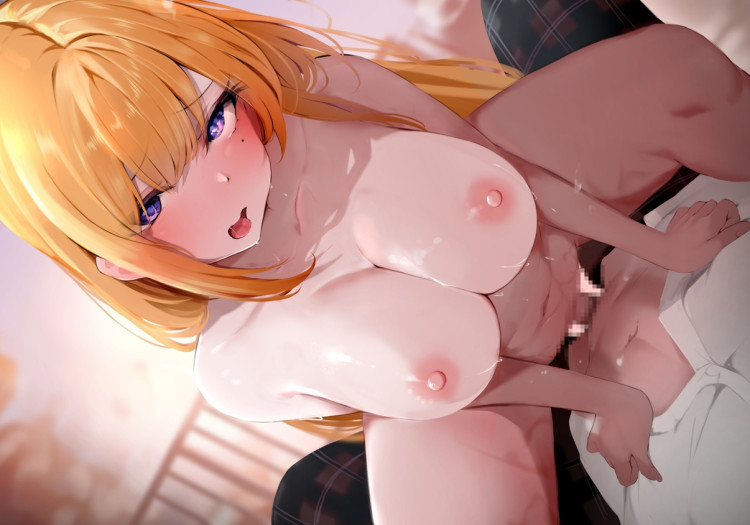 Are Hentai Episodes The Best Length For Fapping?
Of the three main types of porn I consume (JAV, hentai, doujins), I have to say I think that hentai is the most optimal in terms of length. Sure it would be nice if they released a bit more often, but in terms of a single episode's runtime, I find twenty to thirty minutes about perfect. When the runtime stays on the proper tags and doesn't fill up with a bunch of pre or post sex dialogue mind you. Some people out there who only watch hentai may not understand how good the h-lovers have it in terms of content length.
You see, as a dude I technically should only need around 5 minutes or less of sex to bust to, but I personally enjoy warming up a bit before going hog wild. Unfortunately this doesn't mix well with many doujins which fall into the dangerous twenty page or less category. Just about the time you get immersed into the story and characters, you've reached the end of the installment and have to go find something else to read. I've said in the past I prefer a good 30 to 40 page read, but even then depending on how much dialogue is compacted into those pages, it may be a quick read that finishes too early. On the other side of the spectrum we have JAV content where a SHORT video of Japanese live action porn is typically at least two hours. It's very common to see three hours, and for some reason they don't give a fuck about producing FOUR hour long sex chronicles from time to time. While I love JAV shit it frankly can become too much of a good thing as trying to keep up with releases can be a damn nightmare. One release can take up 4-5 fap sessions at a minimum, and yet I usually find multiple new uploads per week that I need to click through. And that's ONLY for lesbian content. I don't even bother looking up other tags because it's hard enough to keep up with my favorite tag.
22 minutes? Sign me up boys I'll make it before dinner.

Sometimes I fall off of hentai for a while waiting for a new release that matches my preferences, but when I do finally see something that catches my attention I know it's going to be a good length that gives me plenty of material to fap to without running out and having to scrimp and save through scenes like doujins, but also doesn't overwhelm me with a neverending slew of hours of content like JAV productions. For that I'm a thankful fapper to the hentai producers. Do you enjoy the standard hentai runtime? Do you wish episodes were longer or shorter? What porn medium has your favorite standard length? Turn on a hentai, set aside a respectable but not overblown 20-30 minutes, and get on with your day in the comments below!