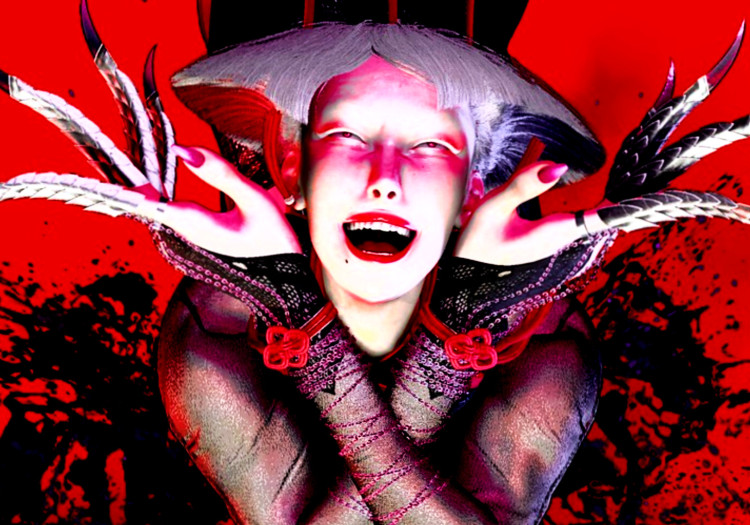 A.K.I. Slithers Into September Release
We've already covered the debut of Street Fighter's new upcoming character, A.K.I., here on the blog before. However this time I'm back to say Capcom quit teasing dicks and got to the main course this time around with a complete gameplay trailer. The trailer shows off a variety of A.K.I.'s poisonous attacks and slippery movements to keep the fear in her opponents. We also got an official release date of September 27 this month. The interested can take a peep below.
Man oh man I'm certainly ready to delve into figuring out what the fuck half of these moves are even doing. So far I think she has one of the most complex movesets in the game from spectating alone, of course only time spent playing her can validate or invalidate that expectation. There's little doubt it will take some effort to adjust to playing around her poison mechanic and optimizing her combo routes at least. Regardless, it'll be nice to finally force myself to take a break from Dee Jay all day everyday. In other news, I'm waiting for the naughty artists of the world to pump out some A.K.I. lewds. So far the vast majority of the art I see is still normal safe for work fanart, which is great for the eyes but bad for the dick. I think once she comes out officially and the hype is at its highest, we'll really see her appear in tons of sexy shit. Crossing my fingers for some quality animations.
Personally I think Capcom should've pushed for a few extra days and debuted the character on October 1st for maximum spooky potential, but hey I won't dare complain about getting my hands on her earlier than that. Are you playing Street Fighter 6? Would an October release date make more sense? Are you excited for her release as a player, for lewd purposes, or both? Take one of her pills, begin the poison test, and try to survive the side effects in the comments below!